One of the leading factors contributing to the success of our digital PR campaigns lies in the look and feel of the hosting page of our visual assets. Journalists and bloggers alike spend time on our clients' websites, and the quality of the information included alongside with the infographic can make or break the content's authority.
In addition to this, placements drive traffic and websites will have only one chance to harness the flux of new visitors: the landing page.
The perfect content landing page
The key function of any visual content landing page is to get the user to take action to:
Share (via Twitter/Facebook/Pinterest/LinkedIn)
Embed (on their blogs/magazines/websites)
Comment
Join newsletter
Visit other "action-worth" content
The biggest mistake that most people make is to reuse an existing lead capture template that is aimed at getting users to take other actions such as buying.
The vast majority of traffic who will visit your content is not in a buying mode but looking to consume content about a particular topic. Anything that pushes the user to a different path is getting in the way of allowing the content to become an engaging resource that could funnel users to further readings/videos/infographics they will enjoy.
Two examples of strong content landing pages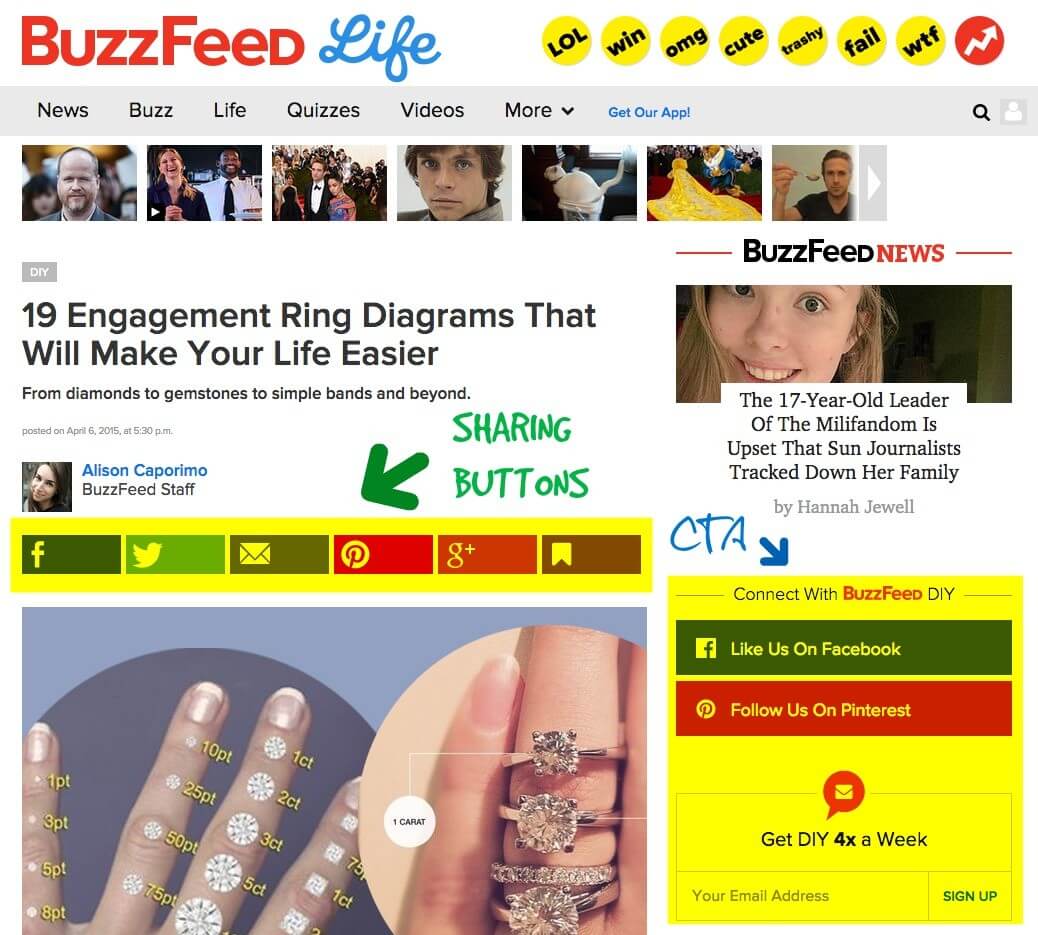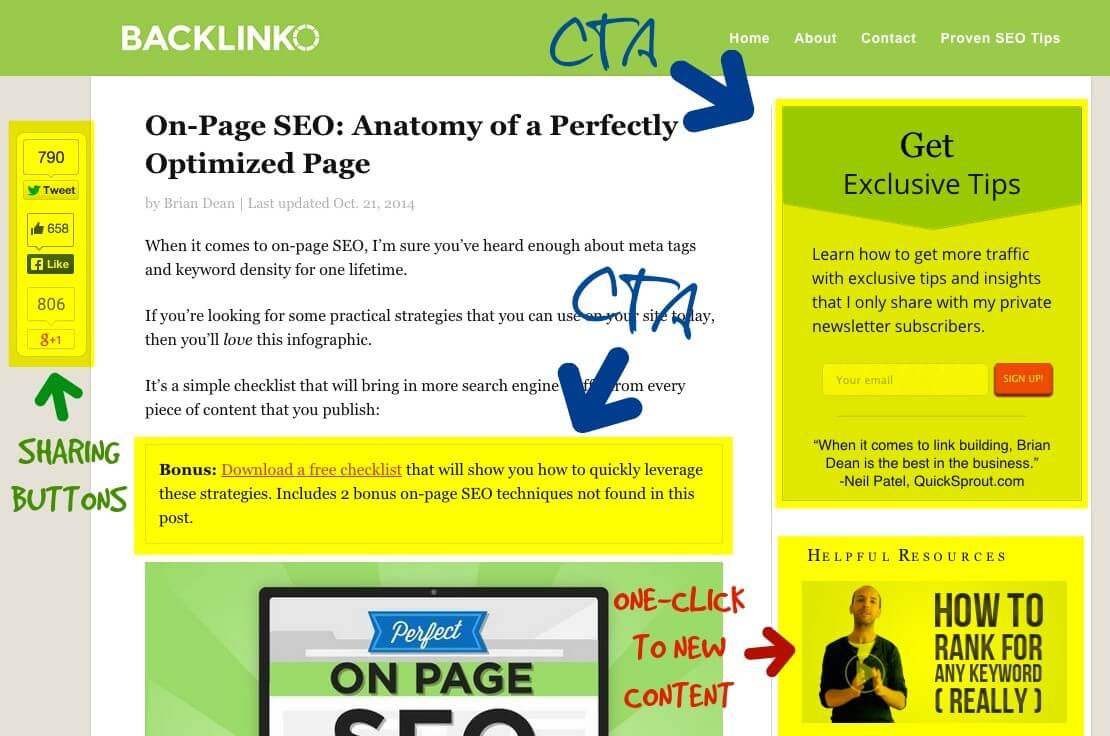 Social buttons + Outbrain box + Social comments = Win!
After spending quite some time testing different tools and plugins with our own content, we believe we've found the killer combo. Let's explore each of these functionalities/add-ons a little bit more…
Social sharing bar
We strongly recommend using a floating social sharing sidebar, particularly when working with long-form content of the likes of infographics.
Our favorite tool is Social Warfare we even use it on this on our site as the reporting is very thorough and the tool allows you to customize tons of little and big details when setting up your bar — from matching the look and feel of your site and creating different bars that perform better on mobile, to writing custom messages to go along with the URL of the content when shared!
It does cost $24 a year but we think it's well worth it.
Other plugins available:
Outbrain widget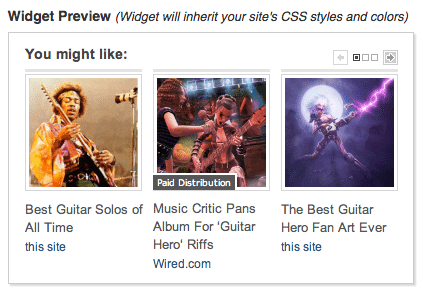 The Outbrain box is an excellent tool for increasing traffic to your best posts by directing traffic from one piece of content to the next. In addition to serving content from other publications, you can customise it so that it will only offer content from your site.
The widget is free, simple to install and will automatically inherit the look and feel of your site. Once you have a number of high quality pieces of content, the amount of owned media traffic support you can provide to newly published content increases significantly.
You can download it from https://my.outbrain.com/getwidget
Pro-Tip: Check out the analytics provided by this widget! It will help you to keep track of what content is sharing well with your audience; great information for future content campaigns!
Social comments box
We would recommend using embeddable Comments Box social plugins by Facebook/Google+ to make it easier for your readers to discuss your posts and engage in conversation with other readers, while curbing spam.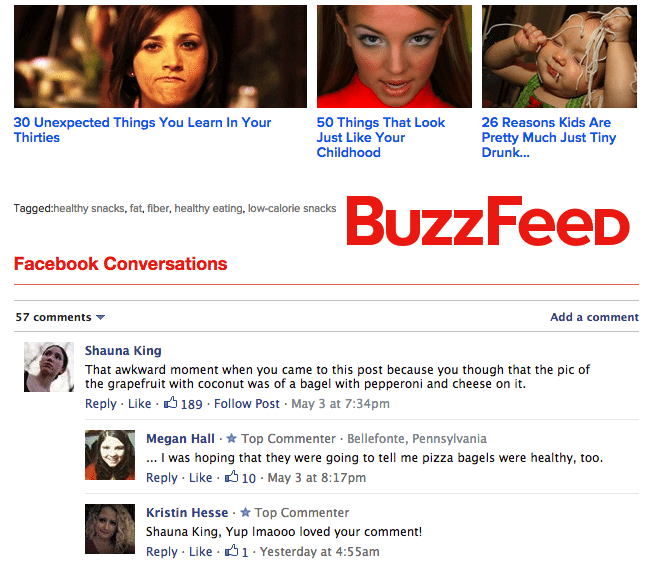 Plugins available:
Visual content landing page wireframe
Just to simplify it a little bit, here's a wireframe of how your visual content landing page should look like – including social buttons, call-to-action, comments box, and everything we covered today.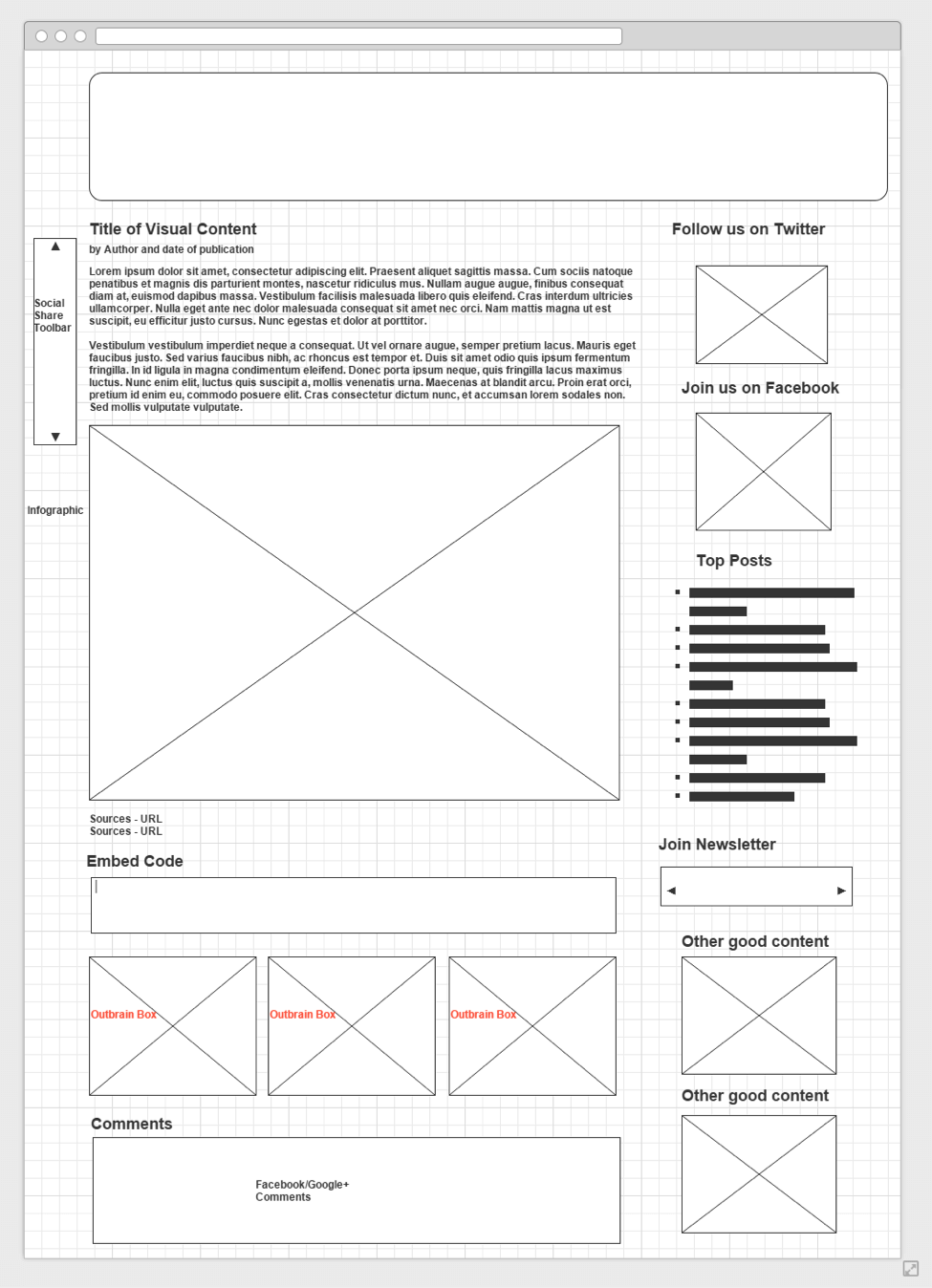 Don't forget about the embed code!
We promote infographics every day, and every day we get replies from bloggers and even journalists asking for an embed code because it's easier and quicker to implement. Remember to add an embed code at the bottom of the infographic or visual asset you've created!
Pro-Tip: Check out this free embed code generator – it doesn't add any extra code and we use this as part of our workflow here at NeoMam.
Need help creating visual content that inspires action? Let's chat!
Still not convinced? Check out our case studies.