Do you ever wonder how you manage to get anything done in SEO?
It seems each year – heck, each week! – there is a new tactic everyone NEEDS to implement, and a handful that have fallen out of favour.
This is especially true when it comes to outreach or digital PR, or whatever new jargon phrase is cool right now for talking about link building.
I am talking about the process of reaching out to people who manage websites and getting them to feature your content with a link.
I'll be honest:
When I first started promoting content, the idea of reaching out to "real people" over email seemed alien.
Back in the day, there was quite a few of us who created content and then shared it on Digg.com to hustle enough diggs (upvotes) to get it featured on the front page.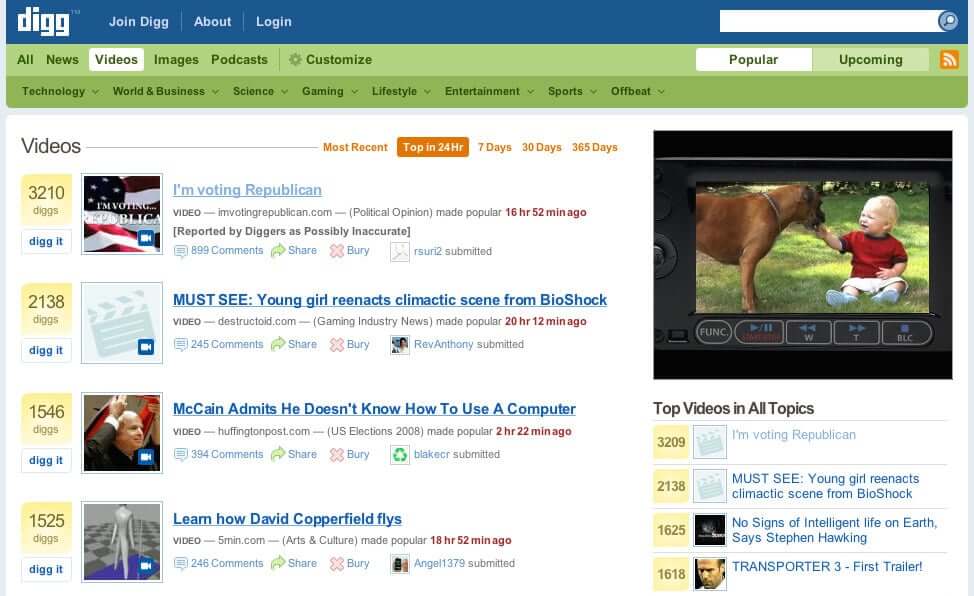 I found a loophole when I realised I could reach out directly to Digg elites, known as Digg power users.
By sharing my content with just one person (MrBabyMan, thanks bro), I would regularly hit the front page and receive 100,000's of visits and enough links to keep my clients happy.
Now:
If we want to reach big audiences, we need to impress journalists and big name bloggers.
When the Digg party ended, I had to learn something called 'outreach' and I treated it like a true SEO…
First question: How do I scale, baby?!
I invested in tools like SendBlaster 2. I scrapped lists of thousands of sites and blasted away.
It actually worked. Well, I did get a few links from minor sites.
If you made it all the way to this sentence, you're probably thinking 'why am I reading about outreach from this guy?'
And you would be right.
I wasted a lot of time and for a long time. The worst part was that results were declining regardless of how many emails we were sending.

I was seriously worried about how we could progress as an agency: Great content is not enough, you still need to promote it.
But all this changed when I met Gisele Navarro.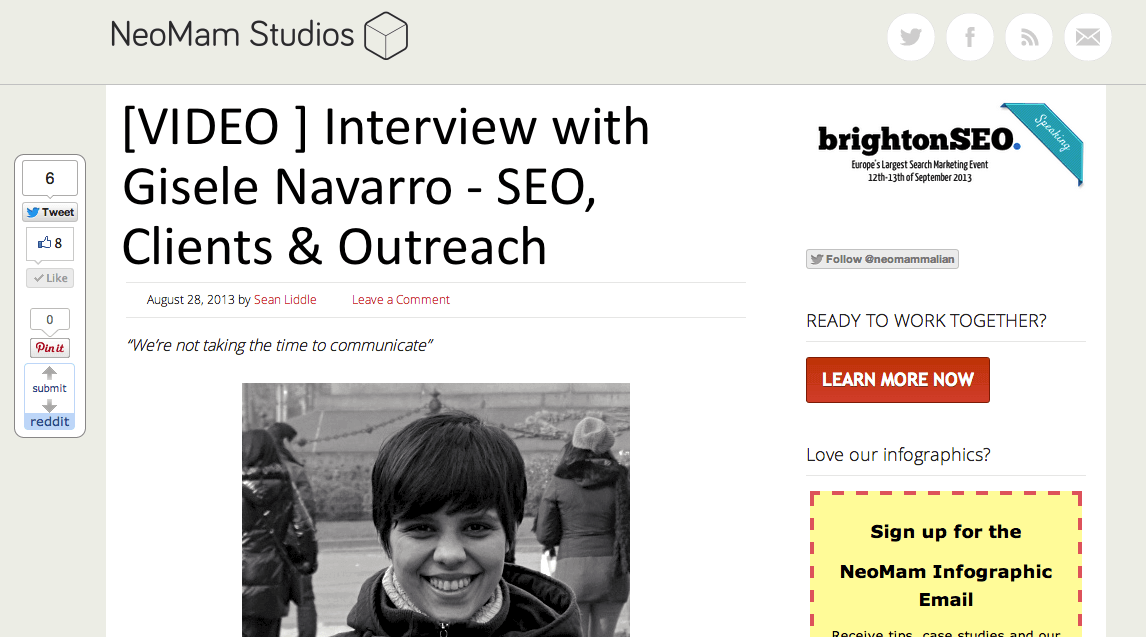 Unlike everyone else I met, Gisele didn't speak about outreach like an SEO.
She wasn't impressed by my SendBlaster process, in fact she looked disappointed.
The first thing I did was pay her to visit Manchester and train the NeoMam team.
Overnight, we had major features on big name sites. Our content was good, we had just been promoting it terribly.
One of the biggest things I learned from Gisele was how wrong I was with many of my ideas about outreach.
In this post, I am going to highlight a few of these outreach myths that I believed and then let Gisele explain to us how wrong I was.
Myth #1: You Have to Personalize Every Email You Send
Whilst I had my SendBlaster tricks, I still did send the occasional one-off email outreach to someone from a big site, such as Mashable. And sometimes I would get a big hit.
The problem was that it took so long to write each email from scratch. So after a handful of emails, I would just go back to blasting the same message to hundreds of people.
If I could just personalise every message then I would definitely get better results. Of course, that would mean that I'd be spending many hours stuck in the outreach stage.
Am I wrong, Gisele?

Myth #2: More Emails = More Results
If you get 2% of the people linking to you, then you just have to send more emails to get a significant number of links, right?
This was the main reason for moving to a more automated process so I could send thousands of emails in a very short amount of time.
Initially this did work but I have to be honest and say that after a while, the results started to decline significantly.
I also got a lot of people sending me horrible messages and calling me a spammer – how dare they!
Gisele, what is the solution?
3. You Should Definitely Use Expensive Tools For Finding Journalists and Bloggers
As an SEO, I love my tools.
Before Gisele joined our team, I was obsessed with GroupHigh. It wasn't cheap but it did a lot of the boring work when it came to outreach.
I was also looking into even more expensive tools like Gorkana for finding details for journalists.
Gisele, if PR agencies pay for them, then it must be the right strategy right?
4. It's All About The Hustle
This an idea about outreach that is close to my heart.
I am not the best writer, or even the best researcher but what I do have is hustle.

Maybe because it was my agency, but I didn't stop pitching until we had something to show clients.
The downside is that I had no energy or time for anything else.
It's also tricky to get employees to hustle as hard as the owner.
But surely if you hustle hard enough you will get results? Gisele?
5. You Need to Make Friends With Publishers Before Pitching
This is an idea that I always thought made sense.
If I wanted an SEO to link to me, then it was far easier if we had got blind drunk at the recent BrightonSEO conference.
The challenge was trying to scale this, or even do it at all.
I am not the most social person online and find it hard to speak to people who I haven't met IRL.
But if I did more "online networking" then I would get better results? Gisele?

I hope you find this post useful as always we appreciate you getting the word out and tweeting this to your followers.
I also wanted to let you know that Gisele is building a online training course about outreach.
As NeoMam progressed, we have found that we have less opportunity to work with lots of businesses as we generally now work with just a handful of enterprise clients.
Our training course is going to be priced in a way that allows everyone to learn from our experience and improve the results they get from outreach.
UPDATE: Course is now live: https://go.outreachblueprint.net/c-sales-page