This year I decided not to attend any SEO conferences so I could attend SXSW a second time.
I made no direct sales from attending last year and will likely have no sales from the event this year. But I will be buying a ticket for next year as soon as they go on sale…
Why?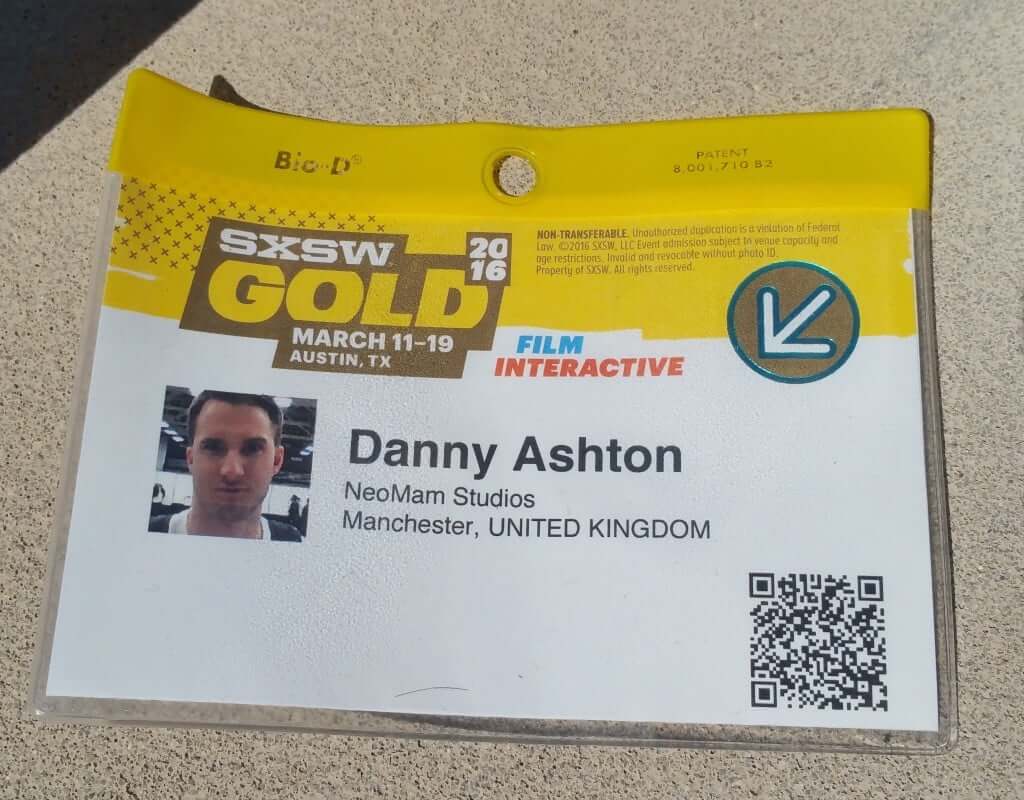 Here are my five reasons.
1. SXSW is Not Industry Specific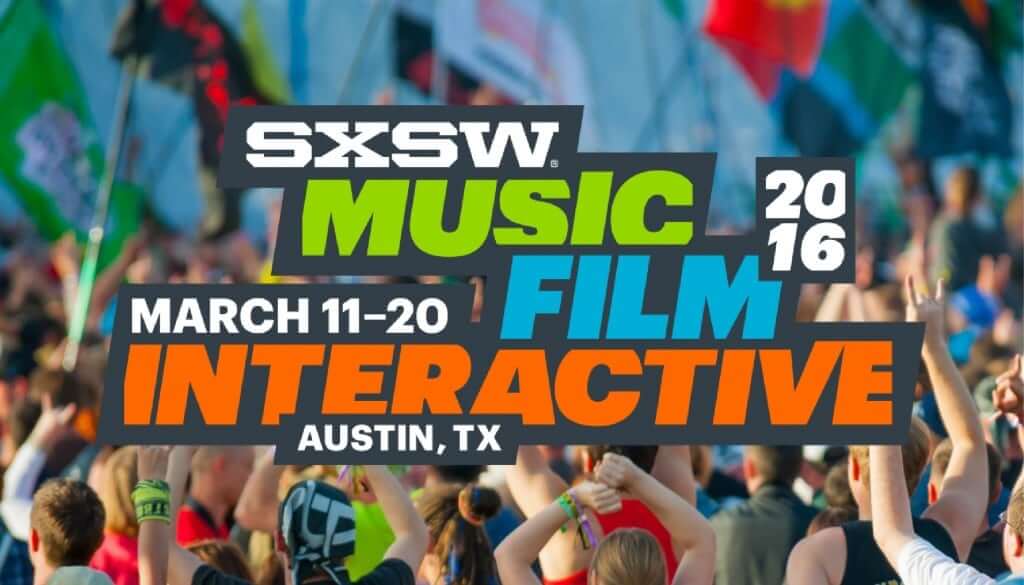 In my younger, naïve years I used to think that conferences were all about sharing information with peers similar to academic seminars/symposiums.
Later I realised that most speakers and attendees were at SEO events to sell more stuff. There is certainly nothing wrong with that but being in a room full of your competitors and potential clients means that there is a tendency not to share as much as you would in a more comfortable environment.
If you, like me, have attended several SEO events every year, you will agree with me that it's hard to find presentations on anything groundbreaking.
SXSW is very different because it brings people from all different creative industries, from filmmakers to start-up founders. Most people I met didn't have much interest in the world of SEO! This combination of individuals from many different sectors means that the atmosphere is far less competitive, and people are comfortable to share everything about their industry.
2. Thousands of Attendees Coming From So Many Different Backgrounds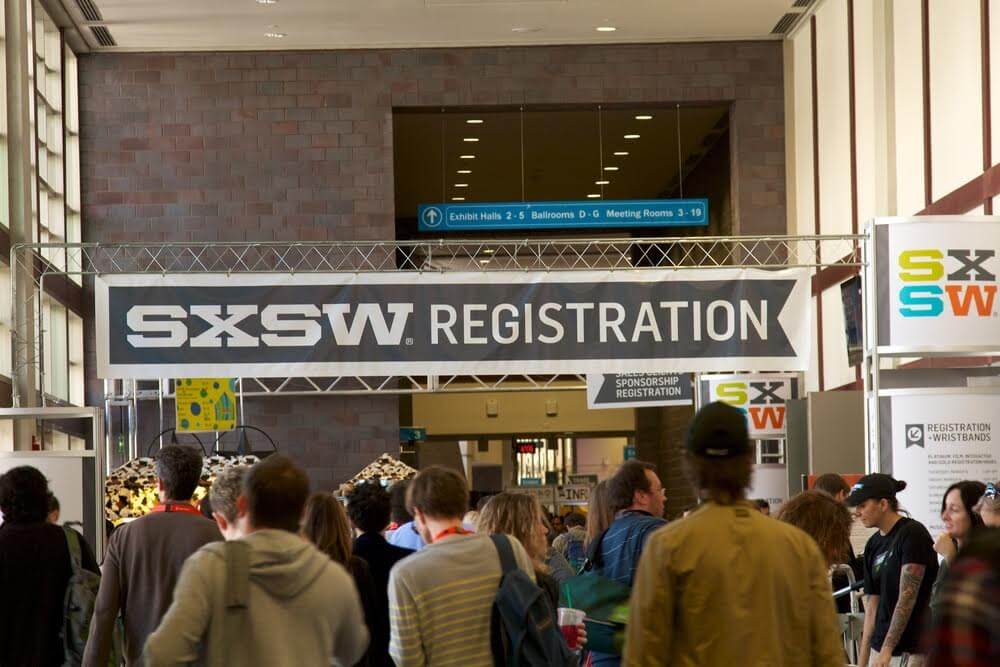 The SEO industry in the UK is a tight-knit group, and you quickly get to see the same old faces. Don't get me wrong; there are some great people but I certainly will end up speaking to the same people, and so there is a limit to the possibility of coming across new ideas.
At SXSW, you meet people from all over the world, coming from totally unexpected places.
We met Doug at a meditation meetup, who runs the IT security at Rutgers University. He was a speaker and his talk on IT security was a highlight of the event, and something neither me nor Gisele would ever think of attending. Cyber security is becoming a big topic across the world and is a growing problem, so connecting with someone like Doug and learning from an expert rather than blog posts is priceless when the time comes to creating content in this space.
We also met Rob, who manages the marketing at an Animal Shelter in Santa Fe. Rob was attending SXSW for the first time, and he kindly invited us to visit the shelter and see how they work. Coincidentally, we had planned to visit Santa Fe after the event, so we took him up on a full tour of the shelter. As a major dog lover, this was a real highlight of our entire trip, but it was also powerful to see how digital marketing can have such a significant result.

Both Rob and Doug are very different and from very different areas of the United States. Meeting them and building close relationships were just as powerful as some of the talks we attended.
It's not to say you can't get this at SEO/Content Marketing conferences but at SXSW we are not trying to sell/compete/hire, so all those other standard business practices that get in the way of building real relationships are dramatically reduced.
3. The Breadth and Quality of Speakers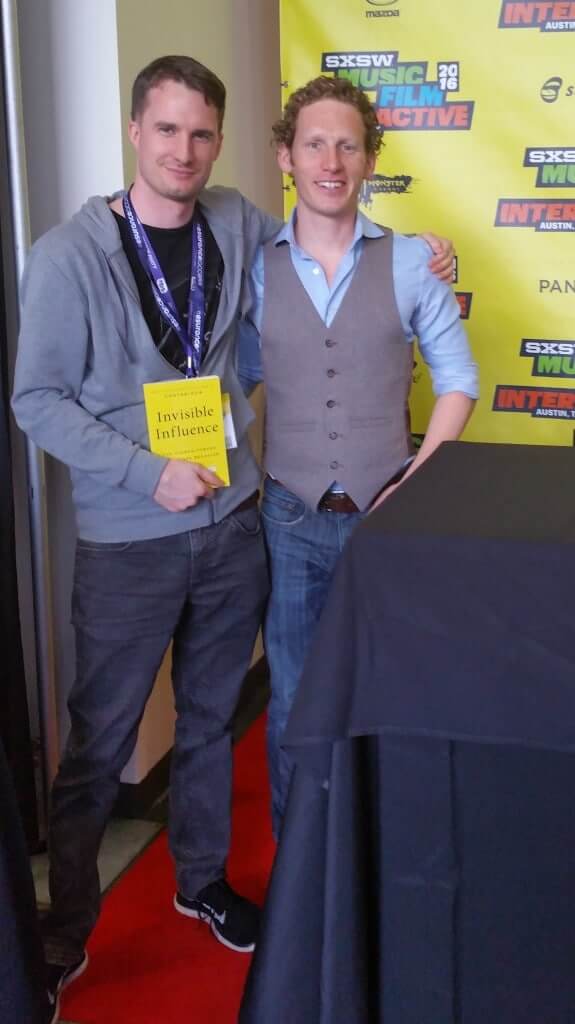 As someone who has spoken at many conferences, I can totally relate when people complain about seeing the same old faces at events – rumour has it that Pubcon Vegas still has speakers who have been speaking every year since 2004. SEO is important but in the grand scheme of things, our industry is small and there is a finite number of speakers at even the biggest conferences.
Let's compare with SXSW.
We kick-started day one with a talk by Jonah Berger, THE expert on word of mouth and social influence, and author of the awesome Contagious. From there we rushed around the venue because we didn't want to miss the talk by the director of Google's self-driving car team, Chris Urmson. After lunch, we attended an interview with Barack Obama, where he discussed how technology can make a positive impact on society. The last big talk of the day was hosted by the Winklevoss twins, who discussed the future of Bitcoin. The level of inspiration I got out of that one day was insane!
Kick-starting this #SXSW experience with the one and only @j1berger (p.s. NeoMam wouldn't exist without Contagious) pic.twitter.com/vWsgCql8pX

— NeoMam Studios (@neomammalian) March 11, 2016
The above line-up was just one day of a 5-day event, and there were 100 other talks that we didn't attend. The sheer size and mix of SXSW mean it gets speakers that wouldn't dream of doing single industry events.
5. Be Inspired Every Day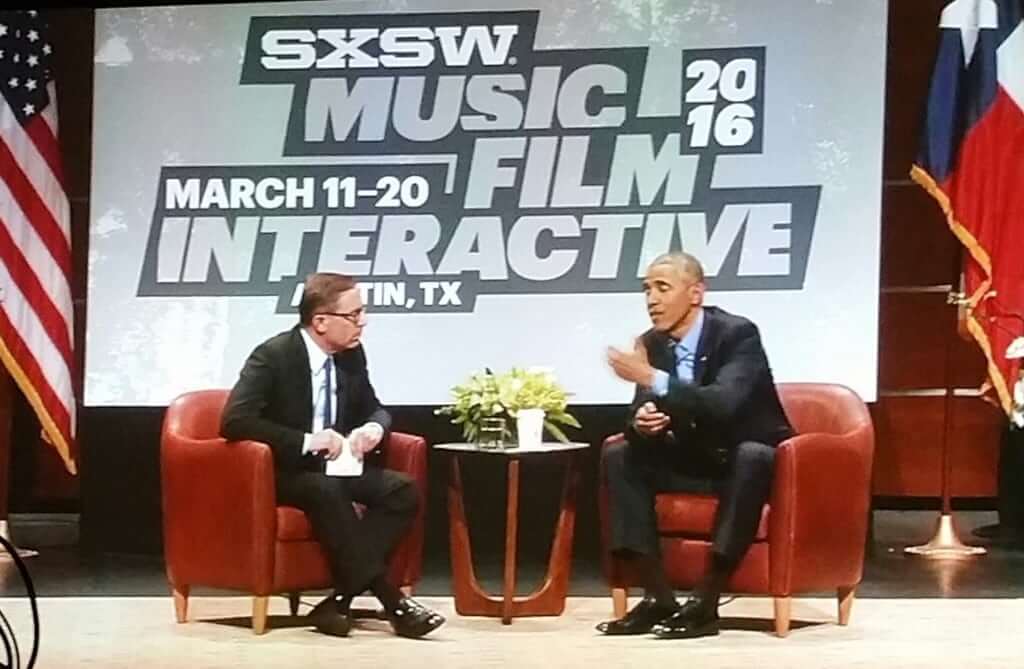 At my first SEO conference I met Lyndon Antcliff and Will Critchlow, and they inspired me to work for myself a few years down the line. I have also been inspired by the many agency owners I have met but after eight years, it gets harder to be truly inspired. It can sometimes feel like we are all saying and doing the same stuff.
At SXSW, from day one you meet and engage with truly inspiring speakers, from billionaires to people making the world a better place. It certainly is very humbling and a powerful way to see your business as part of the wider world, outside of SEO.
#SXSW @f3cooper on why empathy + human connection = the future of #media and how @BuzzFeed creates relatable content pic.twitter.com/Qs9PnfxnAh

— NeoMam Studios (@neomammalian) March 12, 2016
6. SXSW is Hosted in Austin and Austin is Great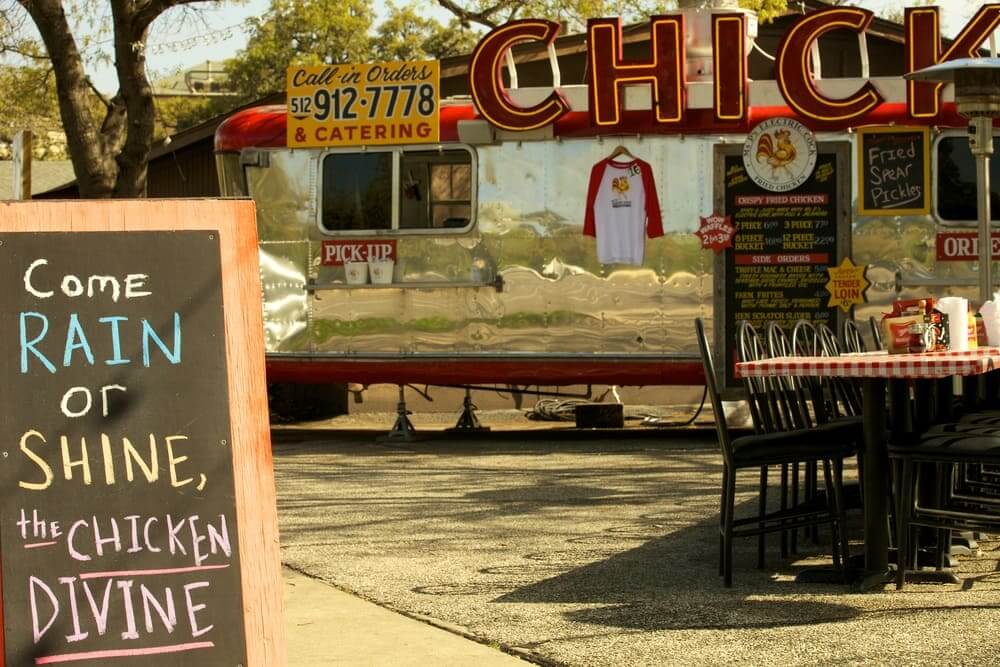 Austin is a great city, and you can even meet Paul May from Buzzstream, who has an impressive office in downtown. Austin is a very cool city and there is a great mix of different people – and the food is awesome!
Austin, keeping it weird since who knows when #SXSW pic.twitter.com/lCzUAI3Cfl

— NeoMam Studios (@neomammalian) March 18, 2016

I hope this blog post doesn't come across as saying that SEO/Content Marketing events are not useful because they are: you will win a lot more business and they are helpful in building confidence, especially if you're new to the industry. But if you have been in the industry a while and are looking to get a pulse on the wider creative world, then SXSW should be at the top of your list.
Let me know if you plan to attend next year so we can connect and pass on what knowledge we have learnt on how to get the most from the event.