Veteran infographic designer, Santosh Kushwaha shares his infographic experiences, freelancing tips and design insights.
With years under his belt, Santosh is an infographic designer who has perfected his design craft. Working with complex and demanding news topics, Santosh has used quality information design to convey the story to the masses. We asked Santosh a few questions about his infographic experiences and we hope you enjoy what he had to say.
Thanks for taking the time to chat with us, Santosh. Could you please introduce yourself and tell us a bit about your graphic design past?
DS: Thanks Sean, for giving a chance to express myself! I was born in 1983 in Varanasi, India, graduated in 2005 with a degree in Fine Arts from Banaras Hindu University, and then moved to New Delhi. My range of works extends from illustrations and cartoons to layout designs, but I am focusing more and more on information design.
For the past eight years, I have worked for a number of magazines – CFO India, IncIndia, People Matters, CTO Forum, Gadgets & Gizmos – and newspapers (Amar Ujala, Gulf News). Currently, I am Asst. Art Director with Business Today magazine, belonging to the India Today Group.
Some of my works have been appreciated widely. News Page Designer (NPD) and visualoop.com feature my work on a regular basis, and I have won two awards in my career as a graphic designer: Hugo boss create contest winner (Round 7) and the ICAW Poster Contest 2008 Grand Prize Winner.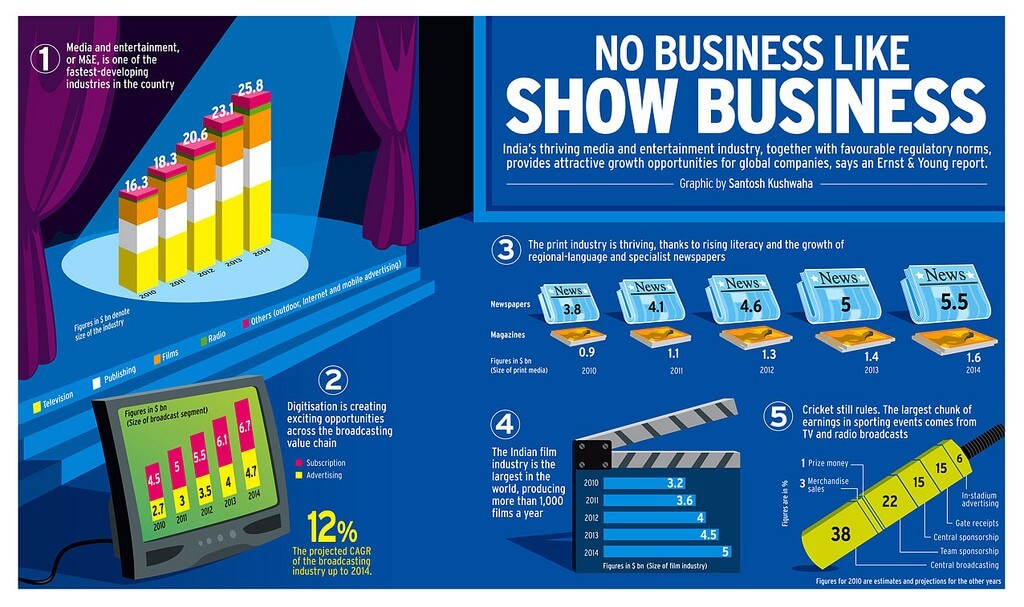 When did you first experience infographics or information design and what attracted you to it?
I earned my first experience when I was working with Amar Ujala daily. But getting an opportunity to work with Business Today was a turning point of my career. Here I am more focused on creating infographics rather than other stuff. Telling stories through data is really exciting and I love to do that. Infographics are the future of data journalism.
You currently produce infographics for the Business Today Magazine as well as freelancing. How do you begin each new project? Is there anything you do every time you start something new?
My first step is getting to the depth of each story and find out what is the client looking for. I look for the purpose of the infographic, and start creating an infographic after discussion with clients or with the edit team. It is easier to first scribble a concept before starting on computer. It helps me to organize the data from a reader's perspective.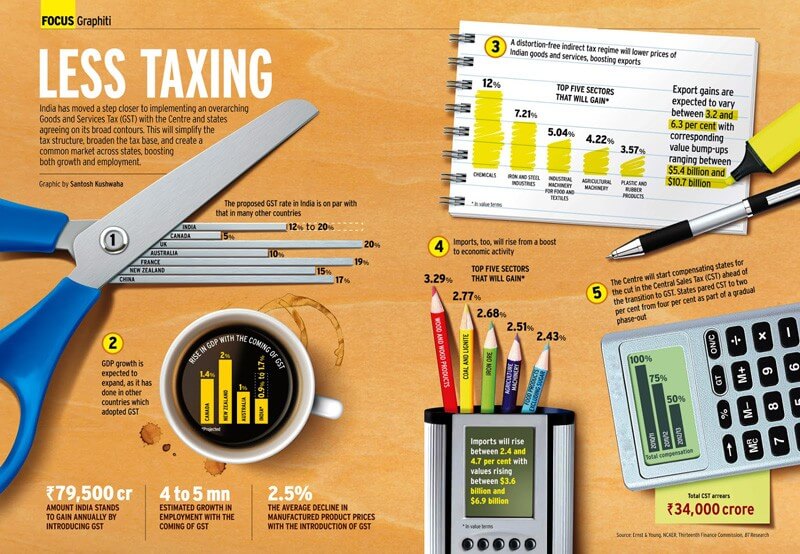 Do you have any tips for freelance infographic designers on how to get their work out there?
You can learn graphic design applications, you can learn tips how to make great infographics, you can learn everything…. but what about "trust". How do you win the trust of your clients?
Winning clients' trust is essential to succeeding every time and you will get more and more projects. How can we build trust? Simple! Clarity in communication to avoid any confusion, commitment, dedication, and no hidden policy. And do not work for just money. You'll get money automatically once you win the "TRUST" of your client.
Most clients would like to work more with a "RELIABLE DESIGNER". Building trust between you and the clients is the only key to success in freelance assignments.
Can you tell us a bit about the differences in designing an infographic for a website compared to designing one for print or a magazine?
The basic differences what I feel are colours and space for infographics. We have lots of possibilities for space and colours in a web infographic. Print has a very limited scope regarding colour, spaces, exposure, etc. I prefer to do infographics for web.
Web infographics have lots of possibilities such as motion graphics, interactive graphics, editable even when published, sharing options for social media, connectivity with global readers, etc.
What do you think is the most important part of an infographic's design?
The way data are presented is the most important part of any infographic's design.
What is the one design mistake you've made that you will never repeat again?
When I was with Amar Ujala, I didn't check the updated data before making the graphic on the page and found it at the last moment. That's a mistake I will never repeat again.
What is the one thing you hate seeing on infographics?
Giving too much text for infographics. Nobody is going to read that much of text on an infographic. Data should be short, relevant and clear.
Santosh is launching his own design website www.dasantosh.com soon. But please go and check out his other awesome work on his blog at http://santosh-kushwaha.blogspot.in
We'd like to thank Santosh again for taking the time to speak to us and we wish him all the best in the future.