There are loads of websites and tools can make your life much easier when you're designing infographics. Instead of just reeling you off a huge list that you could get from a Google Search, I've picked out my favourites and the ones that I actually use on a daily basis.
For choosing a colour scheme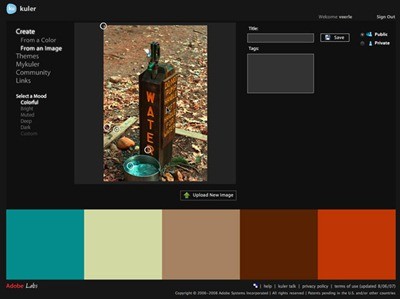 Kuler is my favourite tool for finding inspiration for colour schemes. You can browse the existing palettes, search them by keyword or even create and upload your own. Another good thing about Kuler is that it's available as a tool in Photoshop, Illustrator and InDesign so you can browse and download swatches without having to navigate away from your project.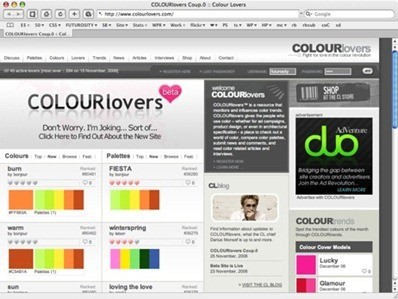 This is another useful colour palette website. The main difference between this and Kuler is that COLOURlovers isn't so rigid in it's swatch format. Whereas Kuler limits users to choosing 5 colours of equal importance, COLOURlovers allows users to give more dominance to some colours within their chosen 5.
For finding the right font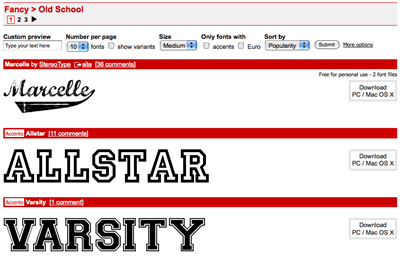 Dafont is a massive library of free, downloadable fonts. You can browse them alphabetically, by keyword or by style/theme if you know what kind of font you're looking for. It's a huge database which is being expanded all the time so you're guaranteed to find a typeface suitable for your needs.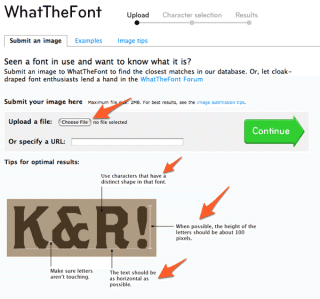 Ever seen a piece of really nice type and just had to have the font? No? Just me? Okay, well if you ever do want to find out what any font is then What The Font is the place to go. You simply upload an image of the text, identify the characters and then the website will present you with a selection of typefaces that fit the bill. It's usually pretty accurate and it even comes as an app so you can take a picture with your phone and identify the font on the spot.
The Lost Type Co-Op is an independent foundry that offers fonts from designers all over the world. While is hasn't got anywhere near as big a selection as DaFont, the fonts are actually created and selected by actual type designers so they're of a much higher standard, definitely quality not quantity. The idea is that you 'pay what you want' for the fonts, with 100% of the money going to the designers. If you're feeling cheeky then you can enter $0 to download for free.
For making your graphic look good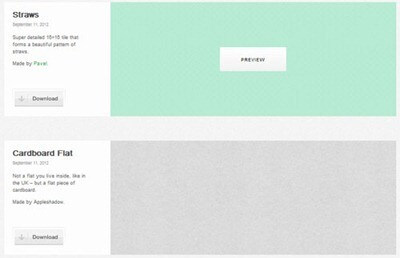 Stating the obvious, this website hosts a collection of subtle patterns. They are free to download files, which can be easily tiled to create textured and patterned backgrounds. There are some great paper textures on there and all of the downloads can be easily customised in Photoshop to suit your colour schemes.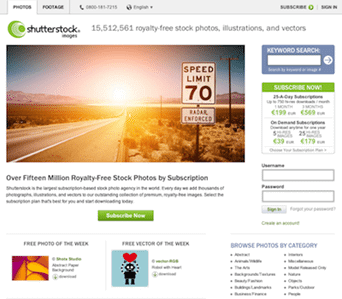 It can be a nightmare trying to find high quality images or decent vectors to use in your project. Shutterstock is really easy to navigate and you can always find what you're looking for. They've got a really great selection of useful elements that you can edit for your infographics too. It does cost but you don't have to commit to a long membership, you can sign up for as little as one month or even just buy a small bundle of images as and when you need them.
Pixlr is a great online photo editor that lets you customise any image by adding effects, filters, overlays and a lot more options. If you're used to working with Photoshop, you will quickly get used to this online image editor. The best thing? You don't need an account to use it!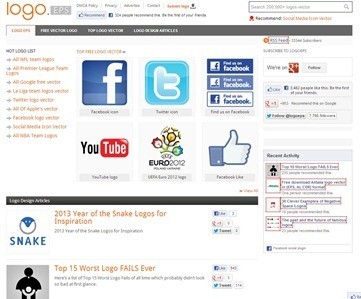 If you need a specific logo for your graphic, it's likely that you'll find it here. This website feature over 200,000 popular logos in vector format which are perfect for dropping into Illustrator files. And the best thing about it, they're all free!
For finding inspiration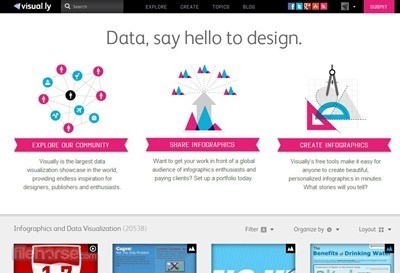 You can find masses of inspiration on Visual.ly, it's a website full of nice looking infographics which are created by people all over the world. There's a wide range of styles that you can browse by topic and once you've finished your own design you can even upload it to the site too!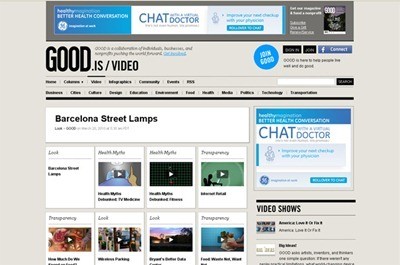 GOOD is another website where you can find some good-looking infographics. While there's not as much of a selection as Visual.ly, it's still well worth a visit.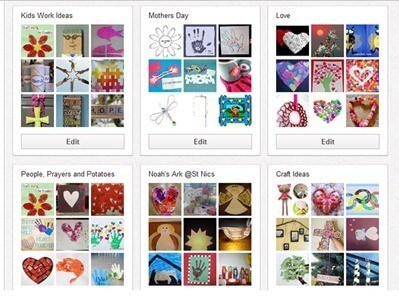 You'll have to search out the infographics on Pinterest from the sea of quirky recipes and vintage wedding tutorials but it's worth it because there is some really nice design to be found. You can see pins from lots of different sources all in one place and as well as infographics there are lots of pieces of typography that can help you when designing a title.
We're been producing infographics since 2011 so you'll definitely feel inspired if you check out our portfolio.